General contractors and commercial property owners engaged in retail and office build-out projects, whether located in malls or stand-alone structures, have high expectations for their electrical contractors. In Wilson Electric's 30 years of experience, we've taken note of what commercial contractors, building managers and business owners need to for successful projects overall. We know time is money. Keeping electrical installation work on schedule helps keep retail and office build outs on or under budget—without compromising quality—is one of Wilson Electric's best traits.
The demand for construction of new homes and additions, and the renovation of kitchens and bathrooms, continues despite the now-prevalent financial and credit problems that affect all of us. Some demanding individuals will be satisfied with nothing less than a custom-designed home where they can have substantial input in the design. Many others decide that it is more cost-effective to renovate to incorporate their demands and expectations.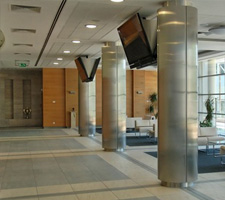 Wilson Electric can handle custom electrical installation work for today's trending home entertainment equipment and luxury leisure and culinary devices such as:
Outdoor kitchen appliances
Home theaters
Entertainment centers
Game rooms
Wine bars
Home offices and workshops
Gazebos and other exterior structures
Free consultations available. Call 203-359-1200, or contact us online.
-
Yahoo! Local Listing
Serving Fairfield County, CT and Westchester County, NY. Service areas include but aren't limited to Stamford, Greenwich, New Canaan, Darien, Norwalk, Westport, Conn., and Armonk, New York.